Sania plage:

The Ultimate Holiday Retreat

If you're contemplating the perfect destination for your upcoming vacation in the northern region of Morocco, look no further.
Sania Plage stands as the epitome of excellence, offering a superb holiday residence that surpasses all expectations. Immerse yourself in the epitome of coastal bliss as Sania Plage presents its remarkable apartments available for rent. With direct access to the sparkling sea, you can indulge in endless beachside adventures and tranquility. Picture yourself strolling along the shore, feeling the sand between your toes, and listening to the soothing sound of waves crashing against the coast.

But that's not all! Sania Plage offers a multitude of advantages to ensure an extraordinary holiday experience. Immerse yourself in a wealth of amenities, convenience, and warm hospitality that will leave you feeling pampered and rejuvenated.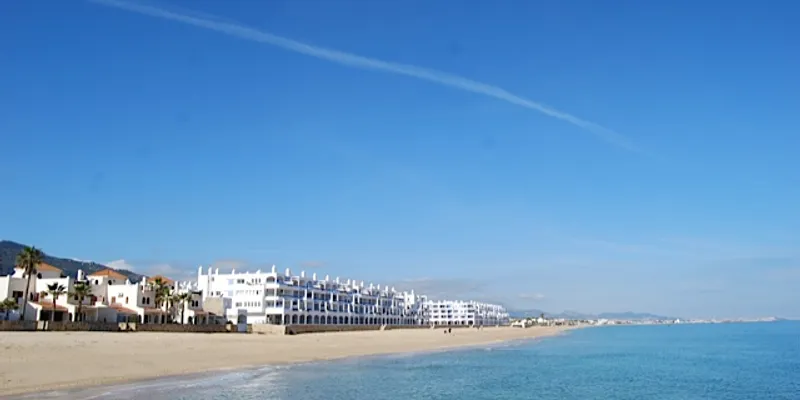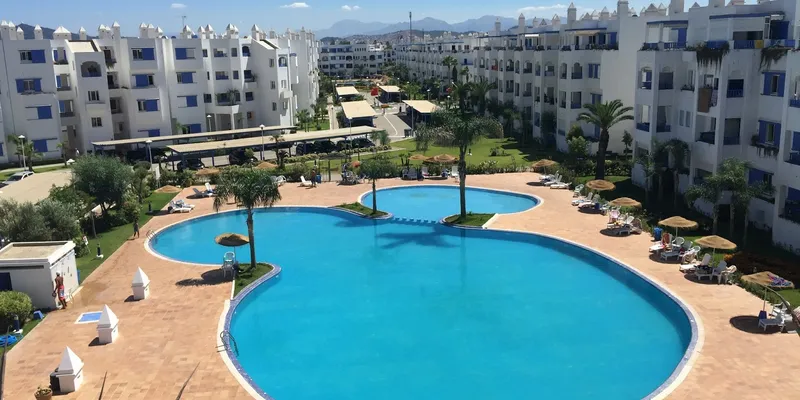 Welcome to
Sania Plage

: Your Perfect Holiday Destination!

We are delighted to extend a warm welcome to you for your upcoming holidays at Sania Plage. Situated along the beautiful Mediterranean Sea, our holiday residence offers an idyllic retreat with direct access to a golden sandy beach, two enticing outdoor swimming pools, and a tennis court for sports enthusiasts.
Here are some unique characteristics that make Sania Plage an exceptional choice for your next vacation:
Location and Accessibility:
Sania Plage is nestled in the coastal region of Tamuda Bay, in the charming town of M'diq. Conveniently positioned between Kabila and Marina Samir, our residence is just a few steps away from the picturesque golden sand beach. Whether you prefer to drive or utilize public transport, Sania Plage is easily accessible from the main surrounding towns.
Lodging
We take pride in offering a diverse range of lodging options to cater to the needs of all our guests. Choose from our spacious apartments with mesmerizing sea views or delightful swimming pool views. Each accommodation is carefully designed to provide comfort and relaxation. For more information about its features, visit the dedicated apartments page.
Direct access to the beach
For beach lovers, Sania Plage is a dream come true. With direct access to the beach, you can relish the sun, sea, and soothing sea breeze whenever your heart desires.
Outdoor pools
Our residence features two inviting outdoor swimming pools, each with designated areas for adults and children. Whether you seek a refreshing swim or a relaxing sunbathing session, our pools provide a delightful experience. Rest assured, our pools are supervised by lifeguards and maintained regularly for hygiene and safety.
Tennis Court for Sports Enthusiasts
Calling all tennis enthusiasts! Sania Plage boasts a tennis court where you can engage in friendly matches with your loved ones, creating cherished memories on the court.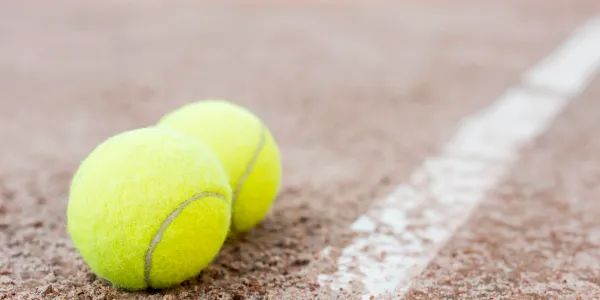 Activities and leisure
Beyond the beach and pools, Sania Plage offers a wide array of leisure activities to entertain guests of all ages. From organized outdoor games to engaging activities designed especially for children, there is something for everyone to enjoy.
Restaurants
In the M'diq and Tamuda Bay area, you will discover a diverse selection of restaurants offering delectable local and international cuisines. Don't miss the opportunity to savor the famous Sardine BBQ at the Port of M'diq.
Security
At Sania Plage, your safety is our top priority. Our residence is monitored 24/7, providing you with peace of mind during your stay. We also offer secure parking facilities for your convenience.
Nearby activities
If you're eager to explore the surrounding area, you can venture out to visit the UNESCO-listed Medina of Tetouan, renowned for its exquisite handicrafts. The archaeological city of Tamuda is another captivating attraction worth exploring. For a day of family fun, head to Smir Park water park, promising thrilling experiences for all.
Rates and reservations
Apartment rental rates vary based on accommodation type and season. To secure your stay at Sania Plage, simply directly, and our dedicated team will assist you with the reservation process.
We are thrilled to have you as our guest at Sania Plage, where unforgettable moments and cherished memories await you. Get ready to experience a truly remarkable holiday by the Mediterranean.
Share this page with your Friends on
Limited Availability: Reserve Your Apartment and Experience Unforgettable Holidays by the Mediterranean
Book before it's

Too late!